Bay Hand Therapy - Victoria / Australia
Victoria - Australia
25 March 2020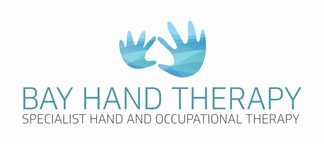 Come to beautiful Bayside Victoria with the bay at the end of the street!
join us in a Hand Therapy Private Practice with a friendly and supportive environment.
Bay Hand Therapy, Beaumaris, Victoria, Australia is looking for an Occupational Therapist or Physiotherapist, minimum of 3 days per week. Must have at least 1-2 years of solid hand therapy experience.
We are an individual clinic with a staff of 3 therapists (OT and Physio) and full-time administration assistance. We receive referrals from Surgeons, GP's, Rheumatologists, other Allied Health professionals, teachers and word of mouth. We treat a wide variety of diagnoses/conditions.
Very competitive salary and benefits. Flexible working days and hours.
Please contact beth(at)bayhandtherapy.com or call on +61 419162808 with any questions, expression of interest and/or to send your CV.